---
---
Talking to voters about what's at stake in this election and how they can register to vote or cast their ballot for Sen. Al Franken is one of the most critical components of Franken's grassroots campaign.
Sign up to volunteer for Franken by making calls to Minnesota voters from home.
---
---
Former President Bill Clinton has written a letter to support 21st Century Democrats-endorsed candidate for Ohio Secretary of State, Nina Turner.
"Democrats like Nina know that expanding the franchise — not limiting it — has always been the hallmark of our nation and the bedrock of our party," writes Clinton.
"During her career as a public servant, Nina has proven herself to be a qualified and capable leader who is committed to building a stronger Ohio that works for everyone.
"Be it women's rights, workers' rights, or economic opportunity for Ohio's families, Nina is dedicated to ensuring that everyone has a fair shot at the American dream. She truly understands the struggles of working and middle-class families and, unlike her opponent, Nina has fought to make voting more convenient, simple, and secure."
---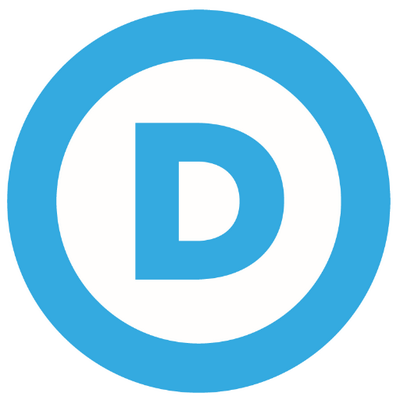 The Democratic Women's Alliance has found three key takeaways from a new GOP survey of women funded in part by Karl Rove's PAC:
1. Republicans "fail to speak to women in the different circumstances in which they live."
Republicans' research found that women "believe that 'enforcing equal pay for equal work' is the policy that would 'help women the most.'" Women still make just 77 cents for every dollar earned by a man, adding up to over $430,000 in lost compensation on average in a lifetime. By repeatedly voting against policies to ensure that women receive equal pay, the report warns, "Republicans who openly deny the legitimacy of the issue will be seen as out of touch with women's life experiences."
2. Republicans are "stuck in the past."
The women polled for the report described Republicans as "intolerant" and "lacking in compassion." In an effort to change this image, the GOP wants to, in the words of the study, "pursue policy innovations that inspire women voters to give the GOP a 'fresh look.'" Suggestions included "strengthening enforcement against gender bias in the workplace." The only problem? We're still waiting for Republicans to join us in supporting the Paycheck Fairness Act!
3. The GOP isn't changing their position; they're changing the subject.
When it comes to addressing the issues that matter to women the most, Republicans are quick to change the subject. The research concludes that when it comes to tough issues like reproductive health, Republican leaders should "deal honestly with any disagreement on abortion, then move to other issues." But Republicans aren't moving on – they're committing time and taxpayer money to restricting access to reproductive health care. That's time they could be spending on policies that help working families, like raising the minimum wage, expanding access to paid sick leave, and making childcare more affordable.
There are less than ten weeks until Election Day. Share this article to keep the conversation going, and make sure your friends and family vote:
---